Cinco de Mayo
Cinco de Mayo -Friday, May 5, 2023 –
Why Cinco de Mayo? Mexico and the USA have an intertwining history. That's why Cinco de Mayo is such a party — A party that celebrates freedom and liberty.
Los Angeles has the largest Cinco de Mayo street fair in the world as well as many smaller celebrations in the city's many neighborhoods.
Friday night will be live music and dancing in the Plaza Kiosko, followed by a traditional celebration over the weekend with mariachis, Folklorico dancers, piñatas, and other activities for the kids at El Pueblo de Los Angeles Historical Monument
on

Olvera Street

in Downtown Los Angeles. Festivities in 2020 take place at North Alameda Street at Olvera Street. El Pueblo also hosts a variety of celebrations throughout the year, and you can view a full list of happenings on their

Annual Events Calendar

.
Fiesta Broadway is a multi-block street fair with music, games, and vendor booths in Downtown Los Angeles
. It used to be a mile long, but it's now the several blocks around Grand Park and takes place the last Sunday in April, which will be April 26, 2020.
The festivities take place on Broadway from Temple to 4th Street, including Grand Park, from 11 a.m. to 6 p.m. and is free to attend.
This downtown L.A. street party is widely recognized as the biggest Cinco de Mayo celebration in the world. The free fiesta offers revelers lots of live music from top-billing Latin artists, all sorts of family-friendly fun, and an opportunity to discover Mexican culture in an exuberant setting.

Originally started in 2017, the Hecho en LA: Taco Madness presented by L.A. Taco and I LOVE MICHELADAS returned in 2018 to the LA Plaza de Cultura y Artes just in time for Cinco de Mayo. The 21-and-over event will feature some of the best micheladas (Mexican beer cocktails) and tacos from street food carts, stands, and trucks as well as from award-winning chefs and restaurants. There will also be DJs and live art throughout the duration of the event, from 6 p.m. to midnight on May 5, 2020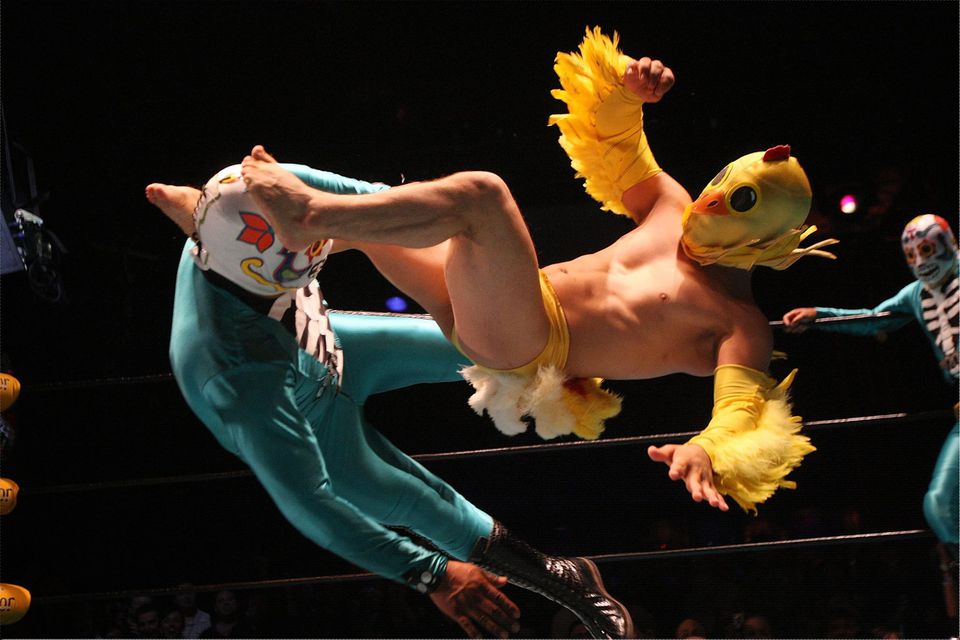 If you're on the west side of Los Angeles and looking for a great way to drink and socialize on Cinco de Mayo, you can attend VIP Nightlife's own Santa Monica Pub Crawl. The crawl will feature half-priced beers, tequila cocktails, and tequila shots, but you must register for the event at the Circle Bar on Main Street between 3 and 10 p.m. At registration, you will receive a map to bars, pubs, and clubs who are participating in the drink specials, which will last until 2 a.m. We are still waiting for a date announcement.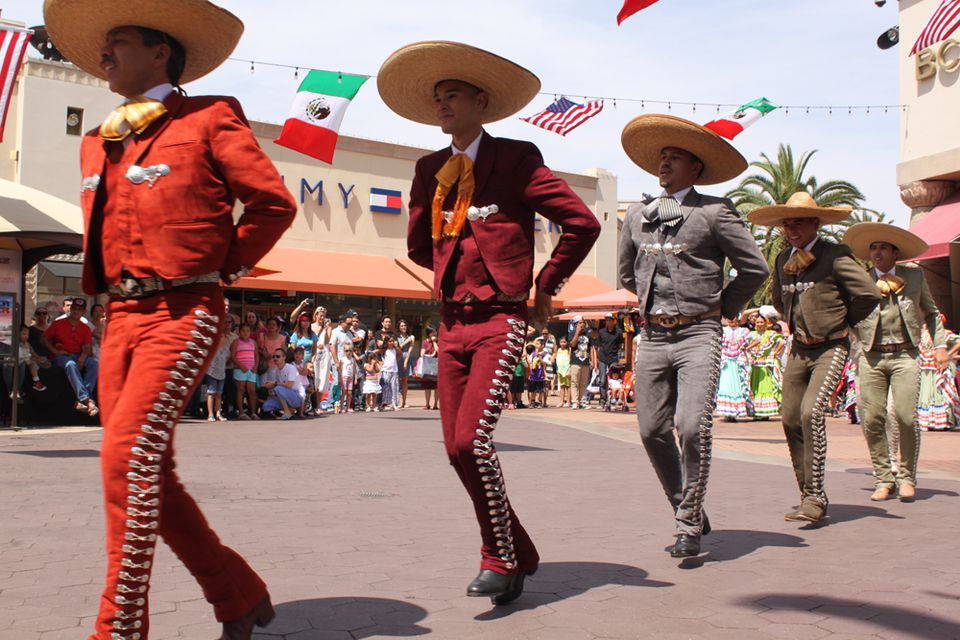 The castle courtyard at Citadel Outlets will be decorated for the Cinco de Mayo celebration, a two-day festival from noon to 2 p.m. Each year, the Cinco de Mayo celebration featuring live ballet Folklorico and mariachi performances as well as sales at many of the Citadel's shops and street tacos for purchase from the Center Court from noon to 7 p.m. Tickets are not required to attend, and the event is free of charge.
Want to know a little about the history of Cinco de Mayo? Read On!
Mexico declared its independence from mother Spain on midnight, the 15th of September, 1810. And it took 11 years before the first Spanish soldiers were told and forced to leave Mexico. So, why Cinco de Mayo? And why should Americans savor this day as well? Because 4,000 Mexican soldiers smashed the French and traitor Mexican army of 8,000 at Puebla, Mexico, 100 miles east of Mexico City on the morning of May 5, 1862.
The French had landed in Mexico (along with Spanish and English troops) five months earlier on the pretext of collecting Mexican debts from the newly elected government of democratic President (and Indian) Benito Juarez. The English and Spanish quickly made deals and left. The French, however, had different ideas.
Under Emperor Napoleon III, who detested the United States, the French came to stay. They brought a Hapsburg prince with them to rule the new Mexican empire. His name was Maximilian; his wife, Carolota. Napoleon's French Army had not been defeated in 50 years, and it invaded Mexico with the finest modern equipment and with a newly reconstituted Foreign Legion. The French were not afraid of anyone, especially since the United States was embroiled in its own Civil War.
The French Army left the port of Vera Cruz to attack Mexico City to the west, as the French assumed that the Mexicans would give up should their capital fall to the enemy — as European countries traditionally did. Under the command of Texas-born General Zaragosa, (and the cavalry under the command of Colonel Porfirio Diaz, later to be Mexico's president and dictator), the Mexicans awaited. Brightly dressed French Dragoons led the enemy columns. The Mexican Army was less stylish. General Zaragosa ordered Colonel Diaz to take his cavalry, the best in the world, out to the French flanks. In response, the French did a most stupid thing; they sent their cavalry off to chase Diaz and his men, who proceeded to butcher them. The remaining French infantrymen charged the Mexican defenders through sloppy mud from a thunderstorm and through hundreds of head of stampeding cattle stirred up by Indians armed only with machetes.
When the battle was over, many French were killed or wounded and their cavalry was being chased by Diaz' superb horsemen miles away. The Mexicans had won a great victory that kept Napoleon III from supplying the confederate rebels for another year, allowing the United States to build the greatest army the world had ever seen. This grand army smashed the Confederates at Gettysburg just 14 months after the battle of Puebla, essentially ending the Civil War. Union forces were then rushed to the Texas/Mexican border under General Phil Sheridan, who made sure that the Mexicans got all the weapons and ammunition they needed to expel the French. American soldiers were discharged with their uniforms and rifles if they promised to join the Mexican Army to fight the French. The American Legion of Honor marched in the Victory Parade in Mexico, City.
In gratitude, thousands of Mexicans crossed the border after Pearl Harbor to join the U.S. Armed Forces. As recently as the Persian Gulf War, Mexicans flooded American consulates with phone calls, trying to join up and fight another war for America.

We are located at 18849 Ventura Boulevard, between Reseda Boulevard and Tampa Avenue, in Tarzana; a San Fernando Valley suburb of Los Angeles. Our customers come from as far away as Santa Clarita to the north, Orange County to the south, Pasadena to the East, Ventura to the West…and everywhere in between
Tags: Agoura, Beverly Hills, Burbank, calabasas, Cinco de Mayo, costume accessories, Costumes, encino, Fiesta Broadway, Glendale, Granada Hills, Hats, Hidden Hills, Los Angeles, make-up, malibu, Mariachi, Mexican costumes, North Hills, north hollywood, northridge, Olvera street, Pasadena, Porter Ranch, Pub crawl, rental costumes, reseda, San Fernando Valley, Santa Clarita, santa monica, sherman oaks, Simi Valley, sombreros, studio city, Sun Valley, Sylmar, Tarzana, Thousand Oaks, Valley Village, Van Nuys, Ventura Boulevard, West Hills, westlake village, westwood, woodland hills
Trackback from your site.